The Cambridge office is located at 678 Massachusetts Ave., suite 303 in Cambridge, on the corner of Western Ave & Massachusetts Ave, above H&R Block and next to Au Bon Pain. The Central Square stop on the red line is right outside. Appointments are available in Cambridge Monday through Thursday.
The Newburyport office is located at 23 Green Street, behind the Newburyport Post Office. Appointments are available there on Fridays.
PAYMENT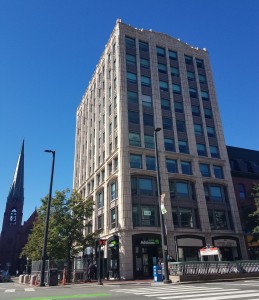 Please plan to pay for your initial session by cash, check, or credit/debit card when we meet. My fee is $200 per session. In cases of financial need, we may be able to negotiate a reduced fee. I am not an in-network provider for any insurance company, however I am happy to help you submit to your insurance for reimbursement. The customer service department at your health insurance plan will be able to tell you whether you are allowed reimbursement for out-of-network mental health providers and give you the details of your coverage. If you have questions about navigating your insurance coverage, feel free to contact me or read my series of posts about understanding your insurance coverage and using out of network benefits.